Chris Finill, Harrow AC

Has run sub 3 hours in 5 decades - 1970s to 2010s.
Represented England/ Great Britain 14 times at 100k or 24 hour ultra distance events.
14th World 100k Championships, Taiwan, 2003.
Ran across America from California to New York in the Fall of 2011 in 79 days 22 hours.
Guinness World Record holder for consecutive sub 3 hour marathons - 33 at London, 1981 to 2013.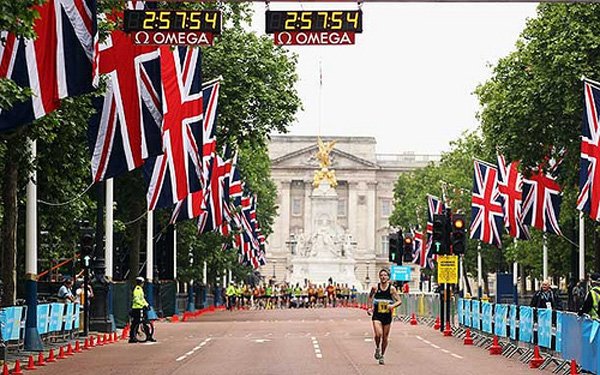 Chris took part in the trial for the Olympic marathon course - May 2011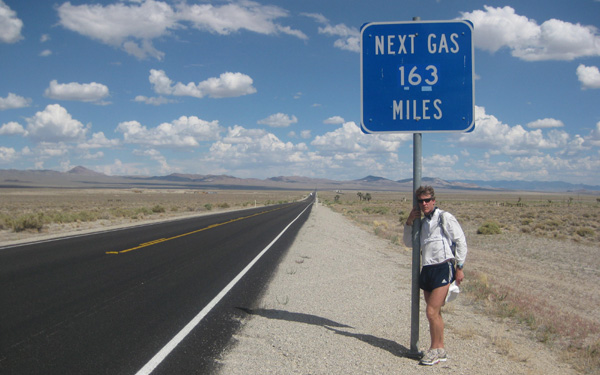 He also ran across America... this was a particularly remote part of Nevada in September 2011

Watch the video of Chris's amazing performance...

Published on Sep 2, 2012

The 3000 Mile Men is a feature documentary covering the story of two British men, at the age of 52 and 45, as they attempt a life long dream. To run across the United States, covering over 3000 miles by foot. Having raised the money for the trip themselves, this may well be the only chance they will ever get to fulfil their dream.

A Film by Ben J Southern
(Director, Cinematographer and Editor)

Original Music Composed and Performed by Ben J Southern
---
Read the article on Chris that was published in Athletics Weekly 29 January 2009 - copyright Athletics weekly 4-02-09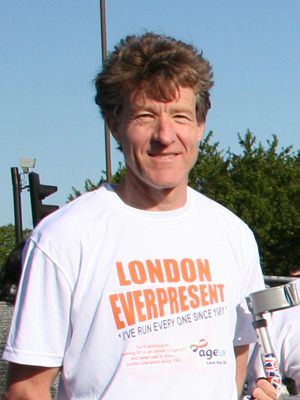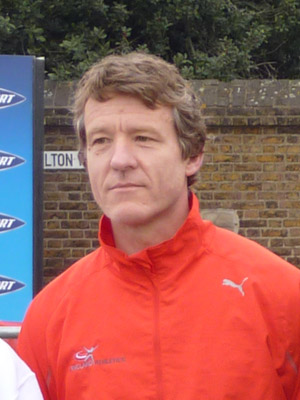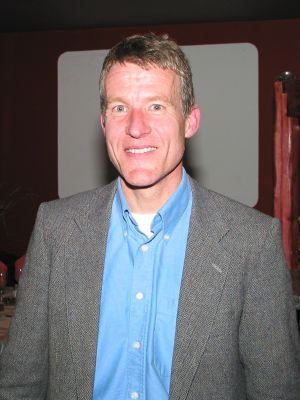 Chris Finill
Age
Year
Time
22
1981
2:32:55
23
1982
2:41:36
24
1983
2:29:59
25
1984
2:36:19
26
1985
2:28:27
27
1986
2:31:00
28
1987
2:30:00
29
1988
2:34:15
30
1989
2:33:57
31
1990
2:32:59
32
1991
2:35:26
33
1992
2:36:16
34
1993
2:38:54
35
1994
2:37:29
36
1995
2:37:43
37
1996
2:40:44
38
1997
2:38:06
39
1998
2:57:56
40
1999
2:39:46
41
2000
2:40:33
42
2001
2:41:27
43
2002
2:55:02
44
2003
2:42:00
45
2004
2:44:10
46
2005
2:53:45
47
2006
2:48:25
48
2007
2:49:04
49
2008
2:48:18
50
2009
2:51:11
51
2010
2:52:05
52
2011
2:51:29
53
2012
2:50:32
54
2013
2:58:35
55
2014
3:10:14
56
2015
2:52:39
57
2016
2:56:05
58
2017
2:57:42